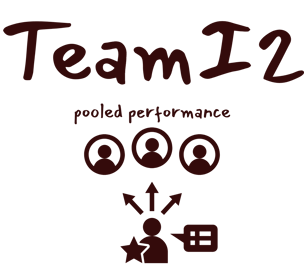 Disclaimer: Information below are subject to change and argument. Especially salary information, which are only estimates based on my interview experiences (year 2022). Please do your own research for accurate data.
How does a medical doctor get paid? Where does the money come from? Majority of us working for a salary don't have a clue about this. The flow of money, from patient-care to insurance company to your pockets.
The traditional way of seeing a patient in the office and getting paid then-and-there is easy to comprehend. We still got this kinda practice in India, and am sure in many other developing countries too.
Things get complicated, both for good and bad reasons, when insurance-companies get into the picture.
The money that is directly owed to you for your services from the insurance company is called collections. This is your money. The money that is billed, charged for your services.
However, when we sign our job contracts, we sign this out to the employer and your employer takes ownership for all the billing that is done for your medical services. In my opinion, being in a job where you get your collections directly is the best.
That way you can decide if you want to bill a patient or not. That way get some 'ethics' into your medical profession and not just do a business.
Things are straightforward for an office visit, however apart from doctor's fees, there is a fee for investigations like blood tests, scans, medications etc.
A charge for the bed, food, facility fees and lot more get added if the care is inpatient in a medical center or a hospital.
If you, a physician, are the owner of a medical center or a hospital (which is something feasible in India), you can imagine making money out of your physician-care and everything else your center has to offer, from food to MRI scans.
But then, it's important to realize that you have to pay everyone working in your medical center, from the gate security to the janitor. This overhead expenses can take up easily 50% of your net income of running a medical center.
If you own your practice as a gastroenterologist, income comes from patient care, endoscopy procedures at your office or an Ambulatory Surgery Center (ASC facility charges), and also from pathology/ lab services if its all in-house.
You will need a front staff, a practice manager, 5 to 6 nurses, employ an anesthesiologist and finally a couple of people to help with your coding & billing. As I mentioned earlier, all these expenses can amount to 50% of the total income generated.
Nevertheless, a 6AM to 6PM busy GI guy can make 1.25 to 1.5 million per annum with such a model, and someone I know who only works half day (6AM to 12 noon) makes about 850K+ per annum having his/ her own practice and ASC.
Here you are the owner, so you pay the taxes of your business in a quarterly manner to the IRS.
An employed position can be with a University, hybrid-modeled private medical-center that has a training program, a non-training private medical-center, or employed with a private practice group with options of becoming a partner after certain time frame.
There are private equity groups that you could seek employment with. Cons are working under an equity group, which I personally can never handle, but people who are comfortable with this concept can reap great benefits of overall profit sharing.
Finally, there are locum job options, where you negotiate your per-hour rate and work for as long of a time-stretch as you like.
In all these models you get a W2 for your tax filing if you are on a set salary; or a 1099 tax document if you are more like an independent contractor.
This might be the easiest model to understand. You choose a University hospital that you like based on where you want to settle, or based on your teaching/ research interests and work for a set annual pay.
Models can range from fixed pay to flexible payment based on your RVUs. Typically pay range starts anywhere between 250K to 300K per annum, with potential to make 350K to 450K based on how much RVUs you can accumulate under your name.
Generous retirement benefits, insurance coverage, heavily discounted University schooling for your kids are some of the perks. Its one of the best options for someone looking for work-life balance, with decent salary and rewarding teaching/ research experience.
You typically get a W2 for your tax filing.
These are private modeled hospital systems that include residency and/ or fellowship training.
Payment typically start at 550K with upward potential depending on RVU payment models.
Teaching and research options can be available based on the hospital system.
Here too the tax filing document is a W2.
Typical model includes joining a private group of GI physicians who are either busy or expanding their practice. Depending on the practice type, you can be very busy, as the goal here is only to maximize your income to time ratio.
Usual goal is to perform 20 procedures (mix of EGDs & colonoscopies) a day. Achievable. Although sounds nightmarish to GI fellows, key point to note is that it all depends on a well-oiled practice system and not on the GI physician.
Therefore, in my opinion, quality of care is not any different. (I know many people would disagree with me on this. I recommend visiting and shadowing at least 5 pvt practices to see it yourself)
Salary typically begins 350k to 450k for the first two years, followed by partnership option. Usually there can be a 250k to 350k buy-in based on the size of the practice, and then you can easily make 700k+, based on how busy you want to be.
You could be on a W2 if employed by the practice or a 1099 if you want to file yourself as an independent contractor (ie make a LLC in your name) for your services.
These are private companies that buy out individual practices, make cumulative profits and invest the money in buying more practices. Each and every practice come under an umbrella of a private equity group, such as GI-Alliance or GastroHealth.
Income potential is generally 350k for first two years, followed by a buy-in to be a partner. Typical earnings are in the tune of 800k+ after partnership.
Not everyone likes to work under a group of financial or MBA guys managing the equity company. However, there are usually a couple of physicians in the leadership who may or may not have a say in how the physicians are made to work.
Borland-Groover is a great physician-owned group based out of Jacksonville, FL, who use part of your earnings (collections) in first 2-years towards your buy-in. GI-Alliance does not offer that.
Your tax document would typically be W2. I dont think equity groups would be open to provide you a 1099.
Or, relative value unit. This is the arbitrary unit that measures or quantifies your medical services. Primarily to decide how much to pay you.
An EGD is 2.5 RVU, a colonoscopy is 4.1 RVU, and total facility charge for a colonoscopy with biopsy is about 6 RVUs. Each RVU is paid less in a busy/ large city (as there are more physicians and the insurance companies can decided how much to pay) or paid much higher in a small town (as insurance companies have to pay you more so that you are in their network and the population can then buy premiums from such insurance company that has more physician services to offer in the area). Hope this makes sense.
The default $ value is set by Medicare. My rule of 5: if you do 5 EGDs, 5 colonoscopies, see 5 new patients, & 5 follow-up office patients in a day, for 10-months in a year, you just get past 9000 RVUs per year (the usual minimum threshold set by many employers to be eligible for continued profit sharing), and you roughly make 550k+ per annum.
If you think about it, you should be paid more than just your RVU, as hospital systems cannot admit a patient in-house if you are not on-staff to take care of them. My take is, if you are going to be paid for the RVUs you make, then why work under somebody?
Multiple locum companies are available who can help you get your state license, and hospital credentialing in an expedited manner. The payment here is per-hour and it all depends on how you negotiate.
More money flows here as the payment is not only based on the work-RVU, but the hospital pays the locum company for the predictable physician coverage provided.
My rule is to start at double the amount they offer and see where you can settle. Negatives are that the job schedule can be cancelled unpredictably if someone else signs up at a lower rate than what you had asked for.
Ability to work at one place can be a challenge as well. Might have to travel quite a lot. You have to take care of your health insurance and retirement benefits.
However on the other hand, the flexibility you get with your time gives you a true life-work balance (not work-life mind you!).
Advanced GI is an additional year of training. However, the income potential overall is similar to general GI, and comes with additional risk-taking (as procedures are usually of higher complexity and difficulty with high probability of complications).
I decided against doing a 4th year advanced as the life-style, prolonged procedures, higher chances of complications, payment potential, and on-calls did not make any sense to me when compared to general GI.
Of course, it goes without saying that you should take it up if you are passionate about it, and a day without visiting the papilla is a day incomplete!
I only used practicelink.com and nejm career center for my job search. I started in the second half of my 2nd year and visited as much practices as possible before the second half of my 3rd year.
Watching/ shadowing some the private GI physicians and the practice as a whole blew my mind away, as to how effective time management was.
Getting 20 procedures done in 6 to 8 hours was unimaginable to me until I saw it happen in front of my eyes. Its not the GI physician, its the system around the endoscopist that moves faster than the clock!
Money is huge in GI.
It doesn't take rocket science to understand that 1M+ jobs will keep you extremely busy and away from yourself and your loved ones. Go for it, if thats who you are, nothing wrong. It's your life after all.
Go, see & visit practices. Be there, shadow them and see how things move around the GI physician. Find the practice & place that helps you achieve the right life-work balance.
Goal of this page is to help you understand the dynamics behind health-care associated 'cash-flow' in the US. This, in my opinion, will help place you in a strong negotiating position when you are exploring GI jobs out there. Know what to expect for the money offered.
At the end, remember it's your life. Decide based on what's needed for you, your life and your family. Many times we get lost in the race of achieving and over-achieving.
This is very true for a GI physician, as majority are top-tier physicians owing to how difficult its to get into a GI fellowship.
Dont accept high sign-on bonus or stipends, if there are chances of you changing your mind. It's easy to cancel your contract if you have not taken any money upfront.
Typically, no one will drag you to a court for contract matters (as its too much time and money waste), and you can withdraw from your contract safely if done within your first month of job.
A contract is signed based on good-faith. You can always say something was not 'as you expected', or 'as you were told' and the 'good faith' was not upheld, and get out of the contract.
Learn from mistakes. I had the opportunity to work as an employed physician for a private medical center at Cleveland OH, as an equal-partner at Tuscaloosa AL, and employed by a University hospital at Tucson AZ.
I was a hospitalist then. I must admit that the equal-partner job was my best work experience.
Please feel free to contact me if you don't agree with anything I have said here, or if any other useful information I might have missed towards a GI job.
We all learn from mistakes.
Employer needs you more than you need them.
A colonoscopy with polypectomy: $500 in-office, $232 in-facility, $1037 hospital outpatient, $527 ASC. Do the math and you should be able to understand, which of these the insurance companies prefer to pay and which of these would give you the maximum benefit.
Remember my rule of 5 (5 EGDs, 5 colons, 5 new, 5 f/u pts per day for 10months = 500k+ per annum).
If you are going to be paid only by your RVU, then why work under somebody?
Many might not agree with what I have mentioned in this page, which are primarily based on my personal experiences. Please do your own research for accurate data.
Watch out this space for real-life experience videos on GI job search, interviews, practice models and payment structure